Getting your piano tuned
By Buttenshaw L. October 22, 2019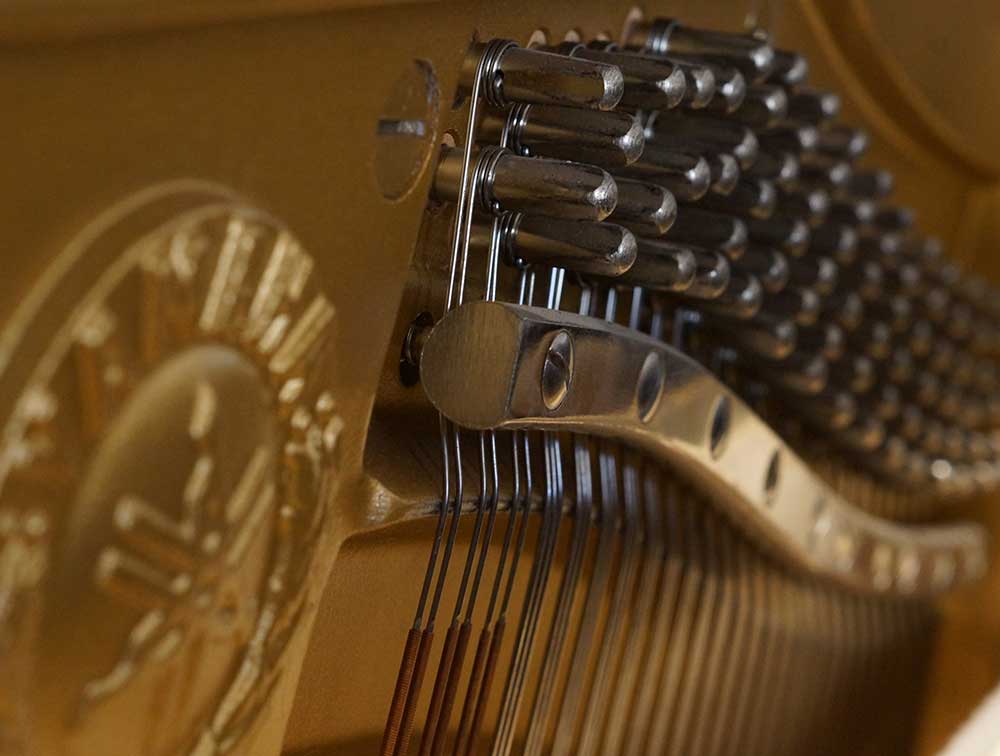 Touchstone Pianos is based in Wangaratta, Victoria. After 56 years David Lawson retired handing over to Mark Bolsius who took over the business in 2014. Mark visits West Wyalong around June each year tuning my piano (prior to the AMEB piano exams) together with other pianos in the area. I strongly recommend using a tuner with his level of expertise, over 30 years experience as a piano tuner. He completed his training at the Sydney Conservatorium of Music in 1982, and as part of a Churchill Fellowship, undertook further training in 1999 at the Steinway factory in Hamburg. He is also an accredited Yamaha Warranty Service Technician.
'Top notch piano tuners are important'.
In my experience it pays to find a tuner who is a registered member (ARPT) of the APTTA (Australasian Piano Tuners and Technicians Association) or a member of the Piano Tuner and Technicians Guild.
Mark's contact details:

Touchstone Pianos, 35 Warby St. Wangaratta, Vic 3677
Telephone: 03 5721 355
Website: http://www.touchstonepianos.com.au/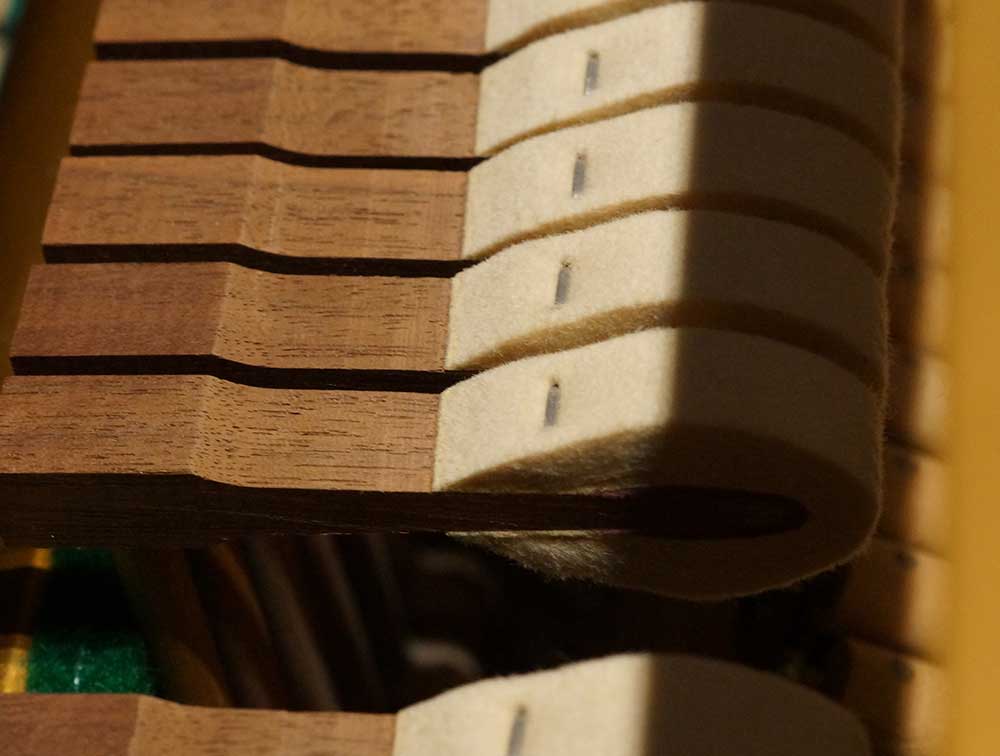 The part you can play in keeping a piano in tune
Temperature and relative humidity (dampness or dryness) of the air in your room is most important to the well-being of your piano. Wood and metal expand and contract in relation to moisture and heat/cold and can cause some nasty changes in the piano's sound. It is worth purchasing a digital hygrometer which will calculate the relative humidity in your home or piano studio. Ideally, it should be around 42% with 75% as an absolute top. West Wyalong has naturally low humidity. My own indoor humidity averages around 35% - far less variation than that experienced by those who live on the coast.

In summer when the outside humidity can drop to 8% our evaporative air conditioning system, with its damp air, raises the humidity of the house to a good level for the piano. With conventional air conditioning, air can dry to fairly low humidity levels. You could try an automatic humidifier; this puts a light mist into the air and helps to regulate humidity. Keeping houseplants in the same room as the piano can help too. There are also more sophisticated and expensive ways of humidifying your piano, ask your tuner for advice.
In winter I find it pays to keep a low level of heat in the room all night maintaining the temperature at a minimum of about 12C. There is some cost to this but it works out to be far less than calling in a tuner. Mostly my Yamaha piano stays good, needing a tune only once a year. I am very careful not to place vases of flowers on or near the piano and of course drinking tea above the keyboard is banned, no matter how parched I may feel.
By Buttenshaw L. October 22, 2019